Patty Hallman
Master Photographer / Certified Professional Photographer
Owner of Studio Two One Two, LLC
Available for weddings, engagements, portraits and equine sessions in Columbia, Charleston, throughout South Carolina and beyond.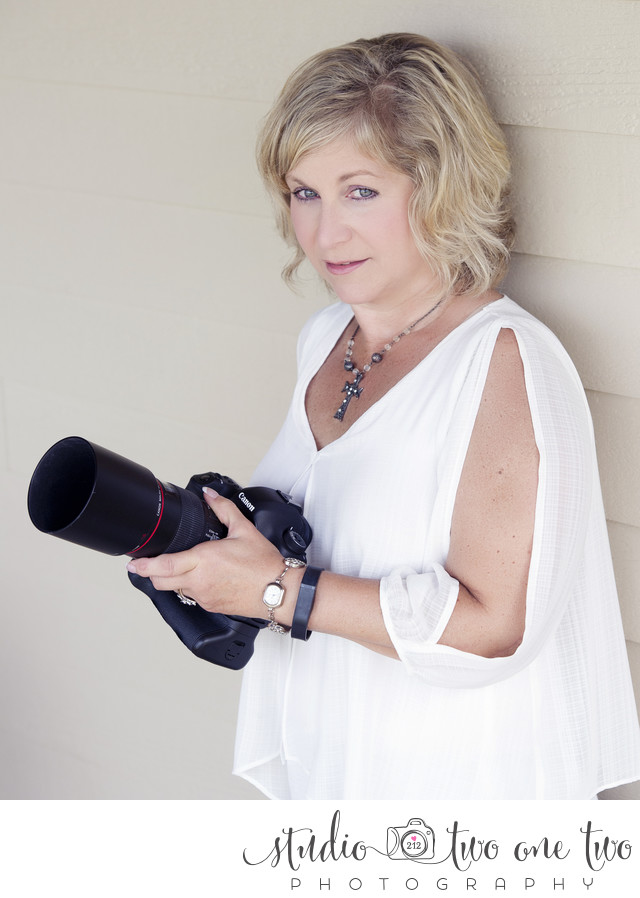 Patty Hallman is an International Award-Winning, Master Photographer (M. Photog.) and Certified Professional Photographer (CPP) who specializes in wedding, engagement, portrait, equine, and fine art photography.
She has earned a Master's Degree in Media Arts from the University of South Carolina, as well as Master Photographer credentials from the Professional Photographers of America (PPA). Patty has served as President and Chairman of the Board for the Professional Photographers of South Carolina.
Patty is proud to have been inducted into The Knot Best of Weddings Hall of Fame, an accomplishment achieved by only the top 2% of wedding vendors.
Studio Two One Two is also a Wedding Wire "Couples Choice Award" Winner for 2017.
Patty has won numerous state, regional, and international awards with her entries into image competitions at the professional level among her peers. Patty's numerous awards include winning the 2015 PPA Grand Imaging Award (GIA) for her horse image "Spirit" taking first place in the Animal Portrait category internationally. She has won the Fuji Masterpiece Award three times, the Kodak Gallery Award three times, the ASP State Elite Award, the CPP Award twice, the SEPPA "Best in State" Award, and has earned numerous PPA Loan Collection and Showcase Book entries.

A former television producer and news director, Patty is known for her efficiency, ability to keep things on schedule under pressure, her attention to detail and storytelling, as well as capturing genuine moments.... the laughter, the smiles and the tears on wedding days. Patty and her assistant photographers use only the best equipment, shooting with Canon 5D Mark III's, L Series Canon lenses and on & off camera flash when necessary to get the results natural light alone can't achieve.

Patty has photographed over 300 weddings since going full-time with her photography business in 2005, so this is not a side job for her. She is a perfectionist, yet believes in delivering quality work within a reasonable timeframe. Her average turn-around time to deliver wedding proofs is one month from the wedding date.
When not photographing weddings or engagements, Patty's time is spent creating portraits and traveling the country photographing horses and their owners. She also manages to squeeze in time to walk her dog Emma, spend time with her boyfriend, her family and her friends.

The name "Studio Two One Two" comes from Patty's birthday.... February 12 or 2/12. You'll just have to try guessing the year!

Be sure and click on the Bridal and Wedding Guide link in the Info tab to learn more about what you'll get from Studio Two One Two as your wedding photographer.